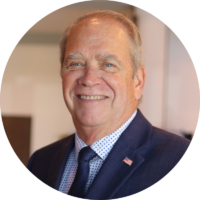 Terry Bratton
Terry comes to us with over 14 years of ministry experience including and assignment as Senior Pastor of Shepherd United Methodist Church. Terry has been a Houston Police Officer for over 30 years and is an instructor for the HPD training academy as an expert on use of force issues. He serves CCF in coordinating all discipleship ventures and works closely with our leadership as a mentor. Terry and Mark are our Co-Pastors in spiritual leadership here at CCF.
He is heavily involved in the Emmaus community and he and wife Melanie also organize and lead mission trips around the world including Moldova (formerly of the United Soviet States of Russia). Terry and his wife, Melanie, have four children; Tracy, Josh, April and Tyler.
Walk verse
"He has shown you, O mortal, what is good.
    And what does the Lord require of you?
To act justly and to love mercy
    and to walk humbly[a] with your God."
– Micah 6:8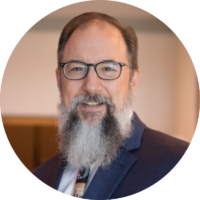 Mark Brocato
Mark Brocato is a gifted minister and counselor that has been actively involved in ministry for over 25 years and came to Kingwood to help found Family Life Church, which merged with CCF in 2004. Mark brings a spirit of excellence and depth of conviction for discipleship that is encouraging and inspiring. Mark is also bi-vocational as a Business Manager for an oil & gas services company. With a passion for studying and teaching the Word of God, Mark has traveled to Kenya, Africa to work with Kenya Ministry Training Institute in training pastors and leaders. Mark and Terry are our Co-Pastors in spiritual leadership here at CCF. He and his wife, Diane, have two children; Isaac and Brenda.
Walk verse
"Then the Lord said to me, "You have seen well, for I am watching over my word to perform it."
– Jeremiah 1:12 (ESV)
Victor Ojeda
Victor Ojeda was born in Puerto Rico. In 1968 he joined the US Army and in that same year he arrived in the Panama Canal Zone where he met his wife, Elvira, and in 1969 he placed his trust in Jesus Christ and married.
Pastor Victor graduated from the Arturo F. Edwards Bible Institute in Colon, Panama in 1973 and began active ministry upon graduation by founding the first Christian contemporary music group in the Republic of Panama. He has served in the pulpit ministry, professor and director of Biblical Institutes, associate pastor and, with his wife, founded the New Covenant Church in Humble, Texas in 1980 which joined CCF and where they serve until now.
Victor received, in 2002, his ordination through the New Covenant International Fellowship. He received a Doctorate in Divinities from the Encourager Bible Seminary in October 2003. He has ministered in several countries in Central and South America in Canada and in the USA. Together with his wife, they pastor the New Covenant congregation in Kingwood, Texas – Hispanic ministry of Calvary Christian Fellowship. Victor and Elvira have 4 children, 13 grandchildren and three great grandchildren.
Walk verses
"He says, 'Be still, and know that I am God;
I will be exalted among the nations,
I will be exalted in the earth.'"
– Psalm 46:10
"The foundations of law and order have collapsed. What can the righteous do?"
– Psalm 11:3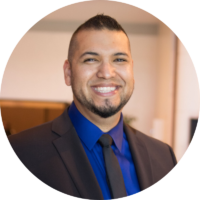 Zeek Avelar
Pastor Zeek has served in full-time student ministry since 2009. He was most recently ordained to the Gospel Ministry in 2018 by the Pastors of Bear Creek Church in Katy, TX. Pastor Zeek came to Calvary Christian Fellowship with a continued passion to teach students and show them how to live out God's truth and love from His Word.  He is married with no kids but is currently practicing with a small dog.
In addition, Pastor Zeek serves the Kingwood/Humble community by volunteering at weekly student led high school Bible studies called Campus Crusades for Christ. He also travels the Houston area for speaking engagements at youth events.
Walk verse
"But sanctify the Lord God in your hearts: and be ready always to give an answer to every man that asks you a reason for the hope that is in you with gentleness and respect."
– I Peter 3:15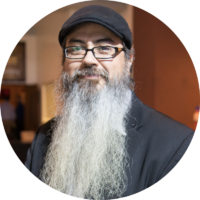 Stephen Hernandez
Stephen and Janet serve Calvary as our Student Ministries Pastors. Both Stephen and Janet have been with the church nearly since it's inception in 1999. Almost from the beginning, they both stepped in and began to serve. Janet has been working in Children's ministry for over 8 years and oversees all of our little ones ages 0 to 12; this includes Nursery, Toddlers and Camp Mahanaim, our children's church program. Stephen stepped away from a successful career 9 years ago and has been full time at Calvary since then. Stephen oversees all of our students ages 11 and up which includes Emerge Student Ministries. Stephen and his wife Janet have two children, Erick and Megan.
Walk verse
"I desire to do your will, O my God; your Torah is within my heart."
– Psalm 40:8 (ESV)