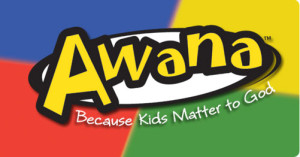 The mission of Awana is to equip leaders to reach kids with the gospel and to engage them in lifelong discipleship.
The vision and prayer of Awana is that all children and youth throughout the world will come to know, love, and serve the Lord Jesus Christ.
Dates: Sept 20, 2023 – May 29, 2024
🗓️ Click here to download our calendar!
Time: Wednesdays, 6:45 PM – 8:15 PM
Contact: Bridget & Angelia [email]
Clubs: 
Sparks: Kinder – 2nd grade
Truth in Training (TNT): 3rd – 5th
 Information Meeting: Sept 13, 2023
Registration starts Sept 1, 2023